Previous Specials Page. Many items may still be available, though special pricing has expired. Call for current prices and availability. Prices updated 09/03/13. (209) 754-5802
Tools Page
---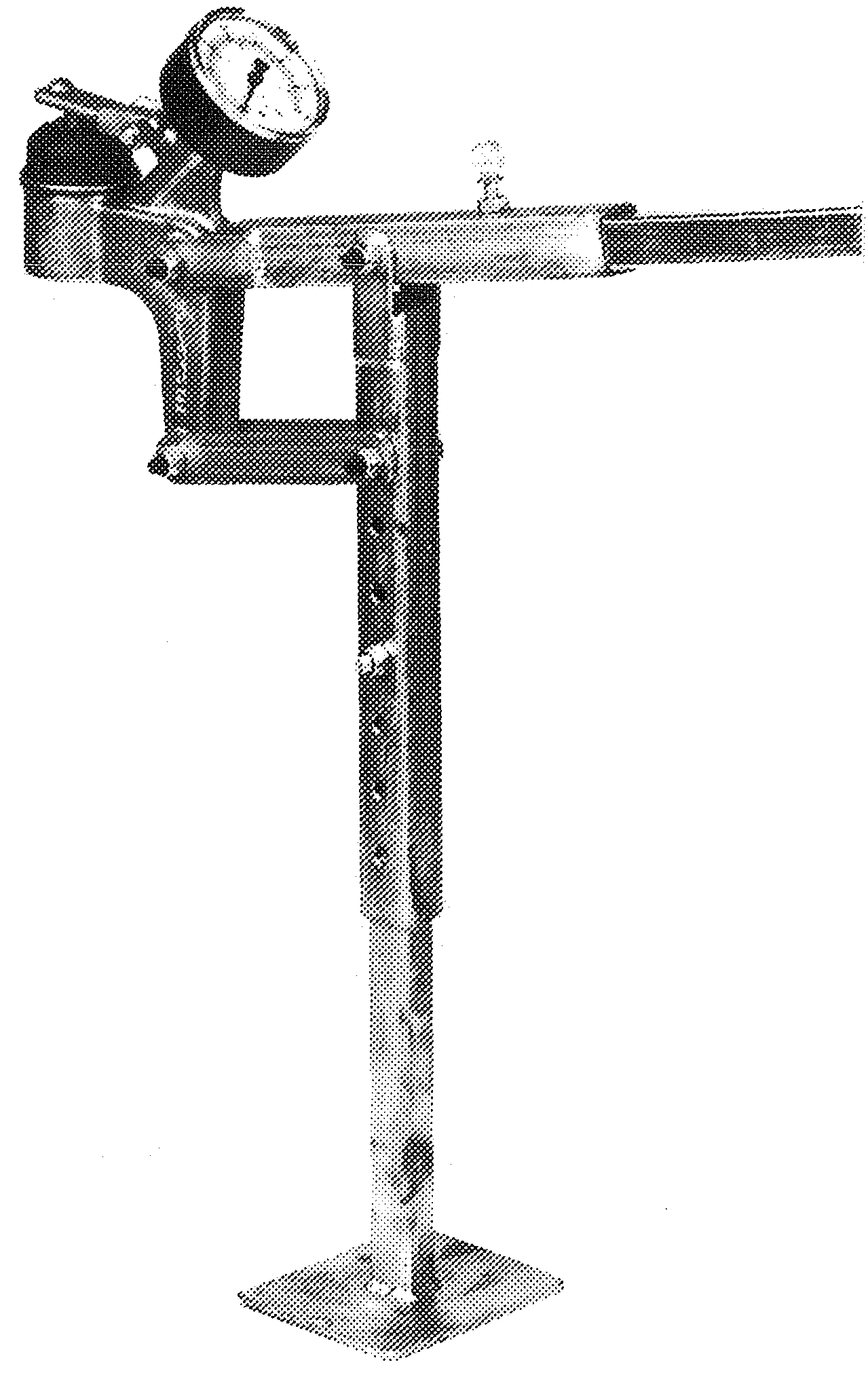 Corner weight checker


Essential for today's racing. Accurately set corner weights or chassis "wedge" for ultimate handling. Two capacities:
100Y 8804 - 400 lb........................339.14
100Y 8810 - 1000 lb......................339.14





---
Camber Gauge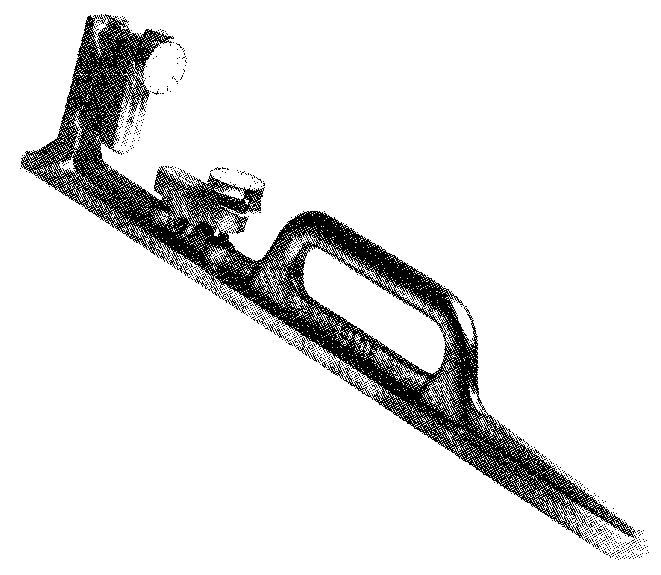 High quality, pressure cast, machined aluminum housing (not your usual bent tin version) with precision bubble level gauges.

100Y 8801..............................175.64




---
Tilt Lift Sling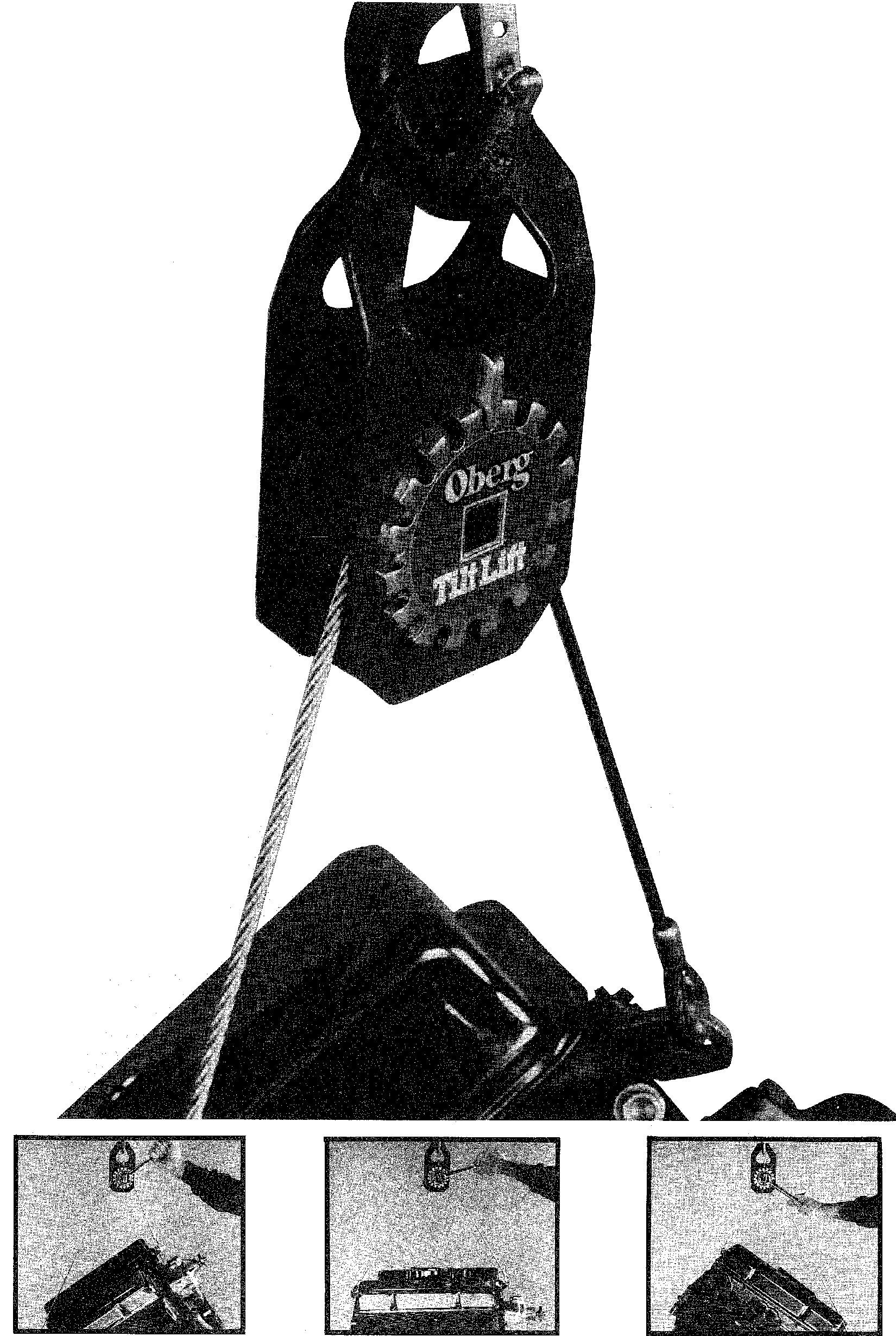 Capable of tilting payloads (up to 2,000 lbs.) a full 45deg in either direction, the Oberg Tilt Lift Sling eliminates the need for endless repositioning of chains for adjusting engine angle during installation and removal. This compact steel unit is designed to provide years of trouble free service. Includes mounting cleats for fastening to any automotive engine.
Armed with only a 1/2" rachet, you can now confront engine swaps single handedly without worrying about pinched fingers. The Oberg Tilt Lift Sling features all steel construction, positive lock at any angle, and a take-up, pay-out drum which allows you to progressively tilt an engine for precise alignment.
The Tilt Lift Sling, used by professionals nationwide, is safe, easy to use, and compact. It weighs only 4 lbs., yet is rated to handle loads up to 2,000 lbs. with a built-in 3 to 1 safety factor.
100T 9000...................72.61
---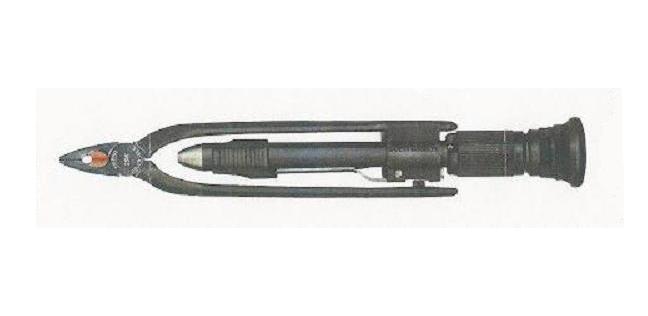 Introducing Milbar's latest Deluxe twisters.
All the bells and whistles:
These twisters are the latest iteration of the old "Tigerwave" twisters. All features are the same except for the substitution of normal serrated jaws for the wave form jaws. All the other great Tigerwave features are still there.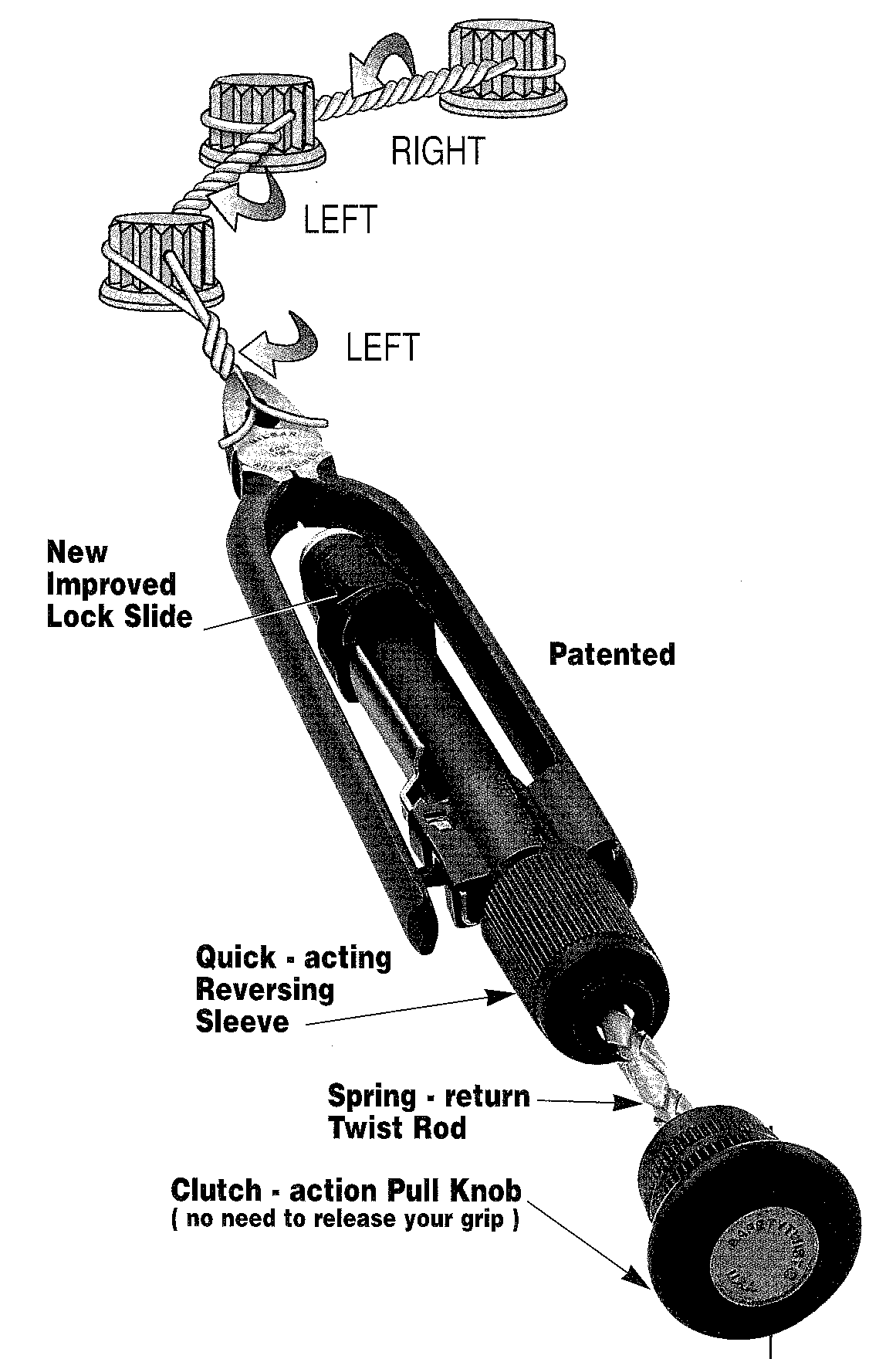 (1)Cushion throat secures the clipped wire ends so they do not fly off into the nether regions of the shop, fuselage, chassis, etc. to get into tires, fuel cells, electrical units and shoe soles and otherwise cause what airplane guys call FOD (Foreign Object Damage). Saves a lot of time looking for the ends and riding herd over neophytes letting them scatter.
((2) Auto spring return of the pull shaft. A great convenience in restricted access situations. (Look, Ma, one hand.)
((3) Reversible twist rotation allows right and left handed twists. Experienced wirers will already know that the second twist really needs to be in the opposite direction to the first for the best functioning (and looking) wire job.
These are the very best wire twisters money can buy. Available in both the traditional 9" size and the more ergonomic 6" version.
000T 1018..... 9" version..........$89.60
000T 1017..... 6" version...........$84.50
---
---
---
Stainless Steel Aircraft Safety Wire
AN 995-21
Small wire for safety-ing instruments and electrical components where small screws will not accommodate usual 0.032" size. One pound dispenser. $19.80

AN 995-32
One pound dispenser of near-universal 0.032" diameter. $15.98

AN 995-41
0.041" heavy wire. Handy for jury rigging as well as heavy duty safety wiring. Recommended size for safety-ing knock-on spinners. One pound dispenser (91 feet). $15.96
AN-0995-20
Quarter pound spool of 0.020" $8.65
Handy small spools take up less room in the race tool box. Leave the one pound dispenser at the shop
AN-0995-30
Quarter pound spool of 0.032"$8.90
AN-0995-40
Quarter pound spool of 0.041" $8.90
---
Safety Wire Drill Jig
000-T-1009




The only drill jig that works properly for drilling bolt heads for safety wire. Everybody else's breaks drill bits so fast you'll pay for one of these the first day. Comes with spare bits stored inside. Does 3/16" to 1/2" bolts. Black or Blue anodized aluminum. $59.69
Spare drill bit. 000T 100901 $3.01
---
Dzus Specialty Tools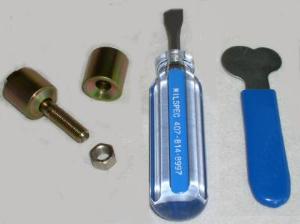 Dzus Divot Maker, Driver and Knife. The Dzus Divot Maker makes those nice little divots in sheet metal for a professional look. The Dzus Driver has a specially shaped blade to fit the curve slot in Dzus buttons much better than ordinary screwdrivers, preventing camming out and burring of the slot. It has a fat handle for better grip and leverage. Much cheaper than the Snap-On version. The Dzus Knife is a two size, right angle version of the Driver, giving more leverage and improved clearance in tight locations. The two radii mate perfectly with the #5 and #6 Dzus studs.
Dzus Divot Maker: DZ7010 ........................$24.95
Dzus Driver: DZ 7001 ...............................$19.80
Dzus Knife: DZ 7000 ................................$9.98
---
Dzus Spring Adjuster Tool
|

This is a handy spring adjusting tool to effectively set S spring depth. The DZ7301 tool eliminates the

need for various depths of S springs. It also dramatically reduces the number of different stud lengths required for any project. By properly adjusting the spring height, you eliminate troublesome fasteners that are either too loose or too tight.
DZ 7301........................................$44.60
---
Bolt Gauge

Handy gauge to identify AN Bolt dash numbers. Simply hang the bolt from it's appropriate slot (which identifies it's diameter) and read the dash number at the end of the bolt. Saves a lot of mis-ordered bolts. Applicable to all AN 3 through AN 8 Air Frame bolts, AN 73 through AN 78, AN 42 through AN 47, AN 173 through AN 178 and MS 20073 and MS 20074 series.
000T 1300..................................................$9.98
---
Camlock Specialty Installation Tools
For replacement of studs and grommets there are two tools required. The CMT-4P3 pliers depress the spring, thus lengthening the stud and allowing it to be installed in the grommet. The CMT-26 tool is helpful in installing the R4G and R4T snap ring retainers on the grommets.
CMT-4P3........................$29.98
CMT-26..........................$14.00
---
Pop Rivet Tool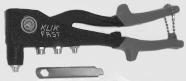 The everlasting Marson HP2 hand pop rivet setting tool. This is still the best buy in hand rivet tools. I bought mine in 1967, and it's still going strong, several thousand rivets later. Comes with collets to pull 3/32, 1/8, 5/32, and 3/16 Pop, Cherry N or Q rivets, and even Cherrymax.
000T 1005...............$32.98
Aeroquip Port & Fitting I.D. Kit

Handy kit for determining the port or fitting size, style, pitch, etc. Includes inside/outside vernier calipers, combo mm/inch pitch gauge (narrow to fit inside ports), flare profile gauge (37 degree, 45 degree inverted flare, etc.), reference manual covering all modern hydraulic port and fitting styles, and a magnifying glass for those over 40. A must for the plumbing neophyte. Saves countless hours trying to describe what you want when ordering and many dollars returning incorrect parts.
000T 1341............................$71.53

Inch/Millimeter Pitch Gauge
Handy combination millimeter/inch gauge. Made in U.S.A.
000T 1310....................................$36.28
Hose Fitting Mandrel Kit.
A kit of assembly mandrels to install straight nose ends onto Aeroquip 302/303 or Strato-Flex 111 medium pressure hoses. Also usable with Little Gem and Super Gem hose ends and stainless steel braided hose. Set includes mandrels to do hoses from -3 to -12. Individual mandrels are available on request.
000T 1340..................$185.90/set
---
"Bonney" Service Wrenches are the erstwhile AN fitting wrench, popular for years in the aircraft and racing industry. Always hard to find, these wrenches are a badge of honor among race mechanics. Real Bonney men look down their noses at those clunky CNC'd aluminum copies now sold by AN plumbing houses. And for good reason. Service wrenches are slimmer and more ergonomically shaped than the aluminum copies and, being steel, can be physically smaller - thus ideally suited for the tight confines of the race car.
As we run out of the original Bonney wrenches we are substituting the Martin wrenches which are an exact replacement.
Part numbers correspond to Bonney's number stamped on the wrench handle. The last two numbers represent the wrench's size in 32nds, example: Our P/N 000-T-1224 = Bonney 1224 or 24/32 or 3/4"
True Bonneys are limited to stock on hand.
| | | | | | |
| --- | --- | --- | --- | --- | --- |
| | | | | Popular Applications | |
| Part Number | Bonney or Martin | Size | Socket | B-Nut | AN Adaptor |
| 000-T-1224 | Bonney | 3/4 | -6 | | -5 |
| 000-T-1226 | Martin | 13/16 | | | -6 |
| 000-T-1228 | Martin | 7/8 | -8 | -8 | |
| 000-T-1230 | Martin | 15/16 | | | -10 (AN-816) |
| 000-T-1232 | Martin | 1.0 | | -10 | -8 |
| 000-T-1234 | Martin | 1-1/16 | -10 | | |
| 000-T-1236 | Martin | 1-1/8 | | | -10 (AN-815) |
| 000-T-1238 | Both | 1-3/16 | | -12 | |
| 000-T-1240 | Martin | 1-1/4 | -12 | | |
| 000-T-1242 | Both | 1-5/16 | | | Various |
| 000-T-1244 | Martin | 1-3/8 | | | -12 |
| 000-T-1248 | Martin | 1-1/2 | | | |
| 000-T-1252 | Martin | 1-5/8 | | | |
---
Magnetic Vice Soft Jaws
000-T-1020

We've jury rigged, made and bought a lot of vice soft jaws over the years. All have left a little or a lot to be desired. Finally we've found some that truly do the job, are easy to use and economical to boot. Magnetic back to grip vice, vertical and horizontal V-grooves to grip hex or round stock. Soft die cast aluminum for no-mar gripping. Just the thing for assembling AN hose ends without marking them up -- yet quickly removable for a rough job. $49.99
6" Dial Calipers

Cheap Asian calipers for knocking around the shop. At this price you won't mind so much when your brother-in-law drops them after his third beer. Actually quite accurate. Everybody should have a set in his tool box, if for no other reason to be able to order parts right. All too many parts orders start with, "I need a screw." "What size?" "Ah, a little bigger than the one I got." "What diameter is that?" "Ah, lemme see. Ah, yah... it's one little mark less than a quarter inch." "Do you mean 3/16ths or 7/32nds?" "I donno - will it fit my hole I've drilled out?"
000T 1306........................................$26.98

6" Digital Calipers

For those who don't want to figure out how to read the dials we offer this direct reading digital caliper. Converts from inch to millimeter at the push of a button. Instantly zeros. Comes with a spare battery. Good value.
000T 1308........................................$48.55
---
O-Clip Pliers
000-T-1097


For pinching tension in the ubiquitous o-clips. For pushing on hose fittings. $24.10

Nose & Side Pinchers000-T-1098


Two-way version of the o-clip pliers. Nose and side pinchers for limited accessibility installations. Handier than you think. $31.89
---

"Borroughs" Timing Belt Tension Gauge
907-T-3386
Timing belt tension is important. Too tight -- you risk premature belt and pulley wear and possible belt breakage. Too loose can and does result in skipped teeth, the ultimate outcome being bent valves or even a destroyed engine. There are various rules of thumb regarding guessing at proper tension. Trust none of them. Get the right tool for the job and save yourself thousands later. Recommended factory tool on Jensen Healey, 907, Turbos (either L-section or HTD tooth forms) and BDA engines. Usable on any other belt drive cam engine. $434.50
---
Left Hand Taps
...are needed whenever you are making (or repairing) an adjustable suspension link. We recommend you paint code them so as not to confuse them with their RH brothers, a quaint little tendency that has ruined more than a few links -- and sent a machinist or two out my door!
| | | |
| --- | --- | --- |
| P/N | Thread | Price |
| 000-T-1103 | #10-32 LH | $6.67 |
| 000-T-1104 | 1/4-28 LH | $7.03 |
| 000-T-1105 | 5/16-24 LH | $9.09 |
| 000-T-1106 | 3/8-24 LH | $10.42 |
| 000-T-1107 | 7/16-20 LH | $14.05 |
| 000-T-1108 | 1/2-20 LH | $17.56 |
---
BSP (British Standard Pipe) Taps
The ubiquitous "weird English thread." These taps are a must around any pre-80s oil or fuel system.
P/N
Size
Thread O.D.
Suggested
Tap Drill
Price
000-T-1127
1/8 BSPT (tapered)
.383
11/32
$32.46
000-T-1128
1/4 BSP(parallel)
.518
15/32
$27.37
000-T-1129
3/8 BSP(parallel)
.656
19/32
$36.21
000-T-1130
1/2 BSP(parallel)
.825
3/4
$48.20
---
Snap Ring Pliers
You will eventually tire, as we did, of trying to make those stupid, universal, changeable-tip snap ring pliers work. Either too big, too small, too wide, or too narrow, and always too flexible. To end this frustration, we offer the following dedicated snap ring pliers:
000-T-1040

Heavy duty, genuine Milbar internal snap ring pliers ideal for those large (and stout) hub carrier and transmission bearing retaining clips, 60mm or bigger. Tight 90° tips to maneuver behind axle flanges, 0.090" diameter tips fit the big eyelets without bending and breaking. Plenty of mechanical advantage for removing those stuck rings from mag and aluminum housings. .........$39.93

000-T-1038

Smaller external version of above to remove shaft clips holding same bearing on its shaft. .......$22.41
000-T-1030

Precision, compact internal plier with tiny (0.030") 45° tips for removing small internal clips (piston pin clips, suspension spherical bearing retainers, etc.) Have sufficient travel unlike universals, which always seem to bottom before disengaging the groove. Return spring and ergonomic handles for precise control. ............$24.17
000-T-1050

Milbar lock ring pliers. For removing those earless external snap rings so common in gear boxes. Checkered jaws for extra grip to prevent ring from slipping off the exact moment it clears the shaft and flying into the nether region -- never to be found until the archeological digs of the 24th century. ...........................$24.10
000-T-1060

Deluxe electrical stripping and crimping plier. Strips AWG and metric sizes, crimps English bullet connectors and plug wire terminals. .............$24.05
Genuine Imperial Eastman Tubing Tools
Deluxe 37º flaring and cutting kit. Contains tube cutter and 37º flaring tool to right, as well as plastic case and full instructions. Pipe cutting tool cuts 1/8 to 1-1/5 (-12) aluminum, steel or copper tubing. Flaring tool is Imperial Eastman's "Rol-Air" burnishing flaring tool which handles 3/16-5/8 (AN -3 to -10) tubing.
000T1606..........134.20
37 º "Rol-Air" burnishing flaring tool and instructions as used in kit, left.
000T1607...........108.79
Pipe cutting tool as used in kit, left.
000T1605..................32.98
Compact tube bender for -2, -3, & -4 tubing.
000T1610............44.99
Deluxe tube bender, does -3 to -6 tubing.
000T1611...................44.99
Bubble (British) flaring tool. Does 3/16 and 1/4 plus 6,8 & 10mm tube sizes. 000T1608........72.99
One Man Brake Bleeder

This is the best solution to brake bleeding that I've ever used: the convenience of a professional pressure bleeder without the expense. Easy one man operation. Simply pour a small amount of fluid, attach master cylinder adaptor, pump up about 10 psi pressure and proceed to bleed your brakes - alone! No need to pay an extra helper or get into an argument with the wife just to bleed the brakes. No steel parts to rust. Uses minimal amount of fluid, reducing exposure to atmospheric moisture. Easy to clean. Light and compact to fit in your racing kit or a small space in your garage. Basic unit comes with screw-on adaptor that fits Girling master cylinders (among others). Other adaptors are available for various Lockheed, American, European and Japanese master cylinders.

Bleeder Kits

Complete with master cylinder adaptor to fit Girling small reservoir, and tandem master cylinders. Also fits Tilton and ATE master cylinder reservoirs.
000T 1620.............................................$76.99

As above but also includes 3-1/2" diameter universal master cylinder adaptor for post '85 domestic and Japanese master cylinders, plus a 4 1/4": x 6 3/4" rectangular adaptor for domestic dual reservoirs.
026T 1623.................................$95.37

Other Master Cylinder Adaptors Available

Large Girling (2-5/8") reservoir master cylinder adaptor (e.g. brake master cylinder on S1/S2 Elans). Also fits Girling remote reservoir.
000T 1627................................$26.29

Small (1-1/8") AP reservoir adaptor. Fits in "tin pot" AP master cylinder and small remote reservoirs.
000T 1621.......................$112.32

Large (3") AP remote reservoir adaptor.
000T 1622............................$18.15

3-1/2" diameter universal adaptor. Fits most late U.S. and Japanese large mouth master cylinder reservoirs.
000T 1624..........................$29.69

4-1/4"x 6-3/4" square adaptor plate. Clamps to domestic tandem reservoir of the 60s, 70s and 80s.
000T 1625............................$36.18
---
Pocket Multi Tool.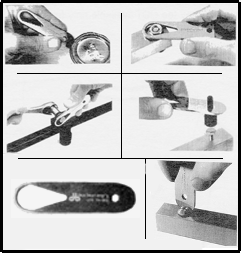 This handle little tool has numerous uses:
A Dzus knife for panels
Pries open packaging staples in shipping containers
Pries off hub caps
Fits in the same case with a Leatherman Tool
An office and car socket kit
Opens beer bottles
and many, many , many more uses!
Always have one handy for your briefcase, desk, car, boat, plane, bike, gun, wife, etc...
000T 0001 ..................................$9.00