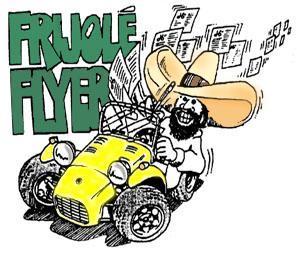 NEWS
NEWS
NEWS

Looking for fasteners, trick aircraft hardware and plumbing? Visit our new division Bon Aero for a full line catalog or order a copy from us. 108 pages of technical information, full line listing and prices. Over $150,000 in inventory.
---
Updated 10/09/07
Memorabilia available soon. We are curently working on putting some Lotus and EnFord collector memorabilia on the website for those collectors out there to purchase.
Lotus Memorabilia Stumbled onto this stuff during an obsolete files destruction process. Most of it is from our dealership days. At the time I thought I was a memorabilia collector, I'm not really. So we are offering this to the Lotus enthusiast who is.
Lot 1: Late 60's to early 70's dealer brochures and magazine article tear sheets on Elan, Elan Plus 2 and Europa. Highlight is a 28 page Road & Track hand-out section from their 1972 or so road test annual containing (amongst the Jags, Fords & Hondas) the road test of the Europa Twin-cam, Elan Plus 2 and Elan Sprint (with one photo of your humble servant driving [I worked at Bond Publishing at the time]). Also contains a stack of factory hand-outs entitled "The progress of glass fibre in the motor industry," about a half pound of information (some duplicates). If you're a disciple of the genre, this is for you. Lot for $25.00

Lot 2: Late 70's & early 80's dealer brochures on Elite/Eclat/Esprit. Very well done. Worth having if you own one of these. Lot for $10.00

Lot 3: Early Turbo Esprit brochures, price lists, dealer addresses (including yours truly), magazine tear sheets of turbo road tests, spec sheets plus 2 different "Lotus total technology" very slick brochures on Lotus' engineering expertise and manufacturing. Many internal factory photos of the assembly line and machine shops. Auto companies (including Lotus) are too paranoid to do these today, fearing some secret might get out. Nice stuff. Lot for $50.00

Lot 4: Late 80's/early 90's Lotus Brochures. Contains: Heavy card color folder containing 8 loose leaf color pages featuring '89 Esprit S3 Turbo, Turbo SE & Eclat with color charts & English price list. Another heavy card stock file containing 3 page folders on the '87 Esprit range and Eclat. File itself unfolds with several pictures and text espousing Group Lotus technical expertise. 2 V8 Esprit brochures, full color on glossy hard stock. 6 page dealer folder on the Elise introduction. Lotus Engineering's "Advanced Transport Technology" folder containing 14 hard stock leaves espousing Lotus' engineering prowess. Not a dealer brochure but a genuine industrial solicitation package offering their expertise to other car manufacturers. Titles include: Lotus Engineering, Power train Engineering, Aerodynamics NVH (acronym for noise, vibration & harshness), Electronics & Instrumentation, Styling Design, Vehicle Testing and Development, Vehicle Engineering, Active Control Tech, Composite Materials Tech, CAD & CAE Services, Project Management, Lotus Engineering Resources and Millbrook Proving Ground Facilities & capabilities. Very impressive! Lot for $200 or will consider offers for individual items.

Esprit V8 Brochures

Advanced Autosport Technology folder

Lot 5: 1990 Lotus 100M Elan introductory brochure and press kit. 12 pages of glossy photos, cut-away drawings, technical data and a Lotus history photo spread. These are very good road cars. If you enjoy yours, you might want to have this as a souvinier. Lot $20.00

| | |
| --- | --- |
| Lot 1: '50's - '60's Ford Consul/Zephyr/Zodiac motor manual & brochure. Lot $10.00 | Lot 2: Ford Cortina Owner's Manual with lubrication and maintenance chart. A must for every glove box. Lot $10.00 |
| Lot 3: Ford Cortina/Escort brochures & Cortina owner's manual. Early MKII introduction brochure, 1969 accessories flyer and 1980 Ford Fiesta/Escort/Cortina/Capri/Granada/Rallye catalogue with color & trim guide. Lot $30.00 | |
Our latest Frijole Flyer (from 2003) can now be downloaded as an Adobe Acrobat PDF file. Click here to view. Please note, this is a l.4mb file and may take a while to download via dial-up.
HOME COMPANY ORDERING CATALOG SPECIALS NEWS ASSOCIATIONS REGISTRATION CONTACT US
This page and all contents are Copyright© of Dave Bean Engineering, Inc.